Hello. I have a problem. My parameterized DB Query Reader wont work and I dont know why.
Some technical data: I use the newest version (4.6.3)
With Oracle it works, but not with MySQL.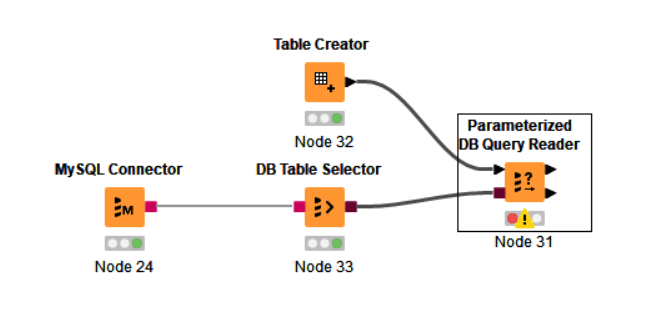 and this is the code I use.
select * from (
select MeasurementId, MeasureTime, Value from SensorLog
where MeasureTime BETWEEN FROM_UNIXTIME(1663237373) AND FROM_UNIXTIME(1663330640)
and DeviceId = '@10#3#158#91'
and MeasurementType = 7
and Value= $column1$
) timerange_raw
where substring_index(substring_index(MeasurementID, '|', 4), '|', -1) = '3'
;
I cant even excute it. I always get this error code:
WARN Parameterized DB Query Reader 3:31 Cannot retrieve an output data specification. Caused by You have an error in your SQL syntax; check the manual that corresponds to your MySQL server version for the right syntax to use near ';
) AS tempTable_1603530827527730267 WHERE 1 = 0' at line 9
(sometimes its line 8 without me changing the code)
I hope someone can help.