Hi everyone,
I'm currently facing a problem with the Range Slider Filter Definition node.
I'm using this node to create a range of values for a certain variable in my workflow. I feed this node with a column with values of the type double from 0.90 to 0.99 in steps of 0.01. When I execute it, by pressing "Execute and Open Views", I choose the values to be between 0.97 to 0.99. When I inspect the filter output, the node shows me the attached image.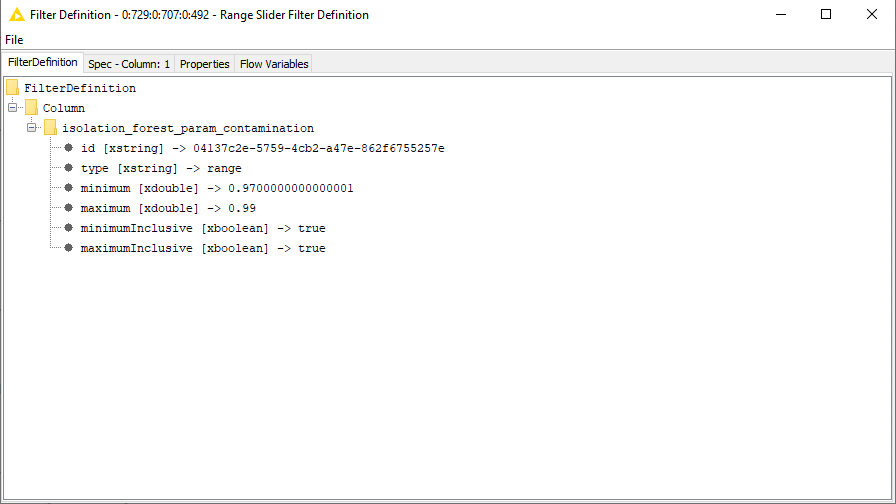 This problem in the filter makes my values go from 0.98 to 0.99.
I should also add that I've noticed this problem happens with the values 0.97 and 0.98 but it doesn't happen for the value 0.99 (both for minimum and maximum values).
Is there a way for me to correct this?
Thanks in advance.