Hi.
I want to read all files in a loop but specific sheets among them. Moreover I want to have file path with me. I could do this in earlier KNIME version but now those nodes are depreciated. Can anyone help me to make this flow using all new nodes?
Read all files in a folder
Then read specific sheet
Append all files together
Have the sheet name and file location as separate column
Again I could do this in earlier version but having some issues in newer nodes. I am attaching both new and old flow as well. Thanks!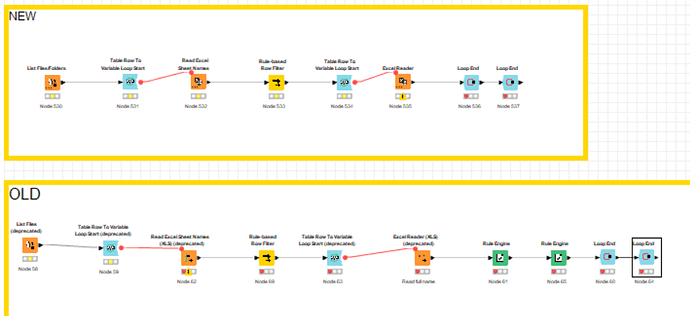 Loop read.knwf
(39.0 KB)