Hi ,
I am trying to read multiple sheets in a single excel workbook and insert into DB but i am not able to read it. Its currently reading same sheet for multiple times (which is same as number of sheets i have ) so same row is coming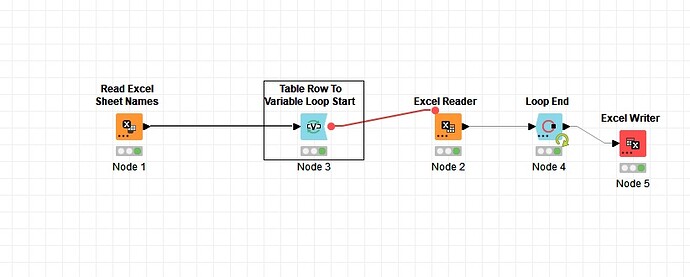 for 6 times but only from first sheet.
Need your help , previously given solution doesnt work on Version 4.5.1 as "XLS reader" node is obsolete now.
Thanks,
Raman