I successfully grouped data row-wise by "QValue" categories (Q1, Q2, Q3, etc.) including a text description and its associated percentage within each of these groups.

I then moved each of nine "QValue" groups to column headers instead of identifying a row, including pulling the field text and percentage data into each respective column. I accomplished this using the Transpose Node.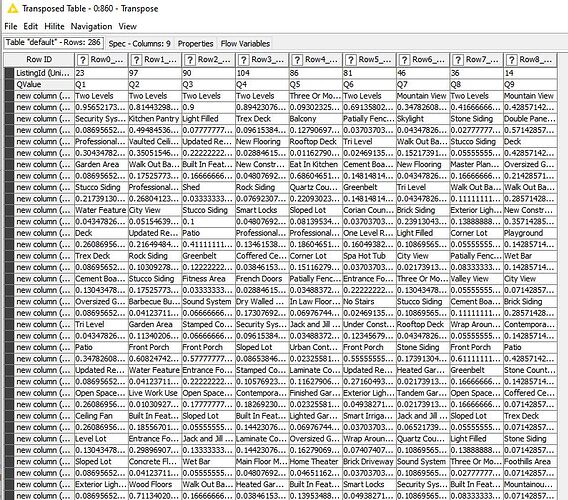 What I need help with is each QValue column should be two columns: 1) the text description, then 2) the percentage contribution directly beside that in a second related QValue column. So something like: 1) Q1 Text Column, the 2) Q1 percentage Column. I have not found a means for this kind of related separation of the columns when the data within them is alternating text then integer by row within that column.
Thanks again for your help. One day i hope to get smart enough to be someone helping instead of begging for answers and bothering you.