Hello,
Hope someone can help. I'm new to regex so I don't quite understand it yet but if you could guide me how to use it for this case, that would be great.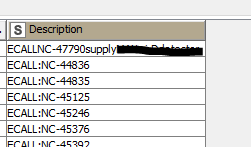 I have this description and I need to extract everything that is including "NC-" and the five numbers after it. Example, "NC-XXXXX"
Would that be easy? Thanks!