Dear KNIMErs,
I need to remove a certain n-number of rows (with value) that come before and after missing value row(s).
Below is a rough descriptive visual of the problem.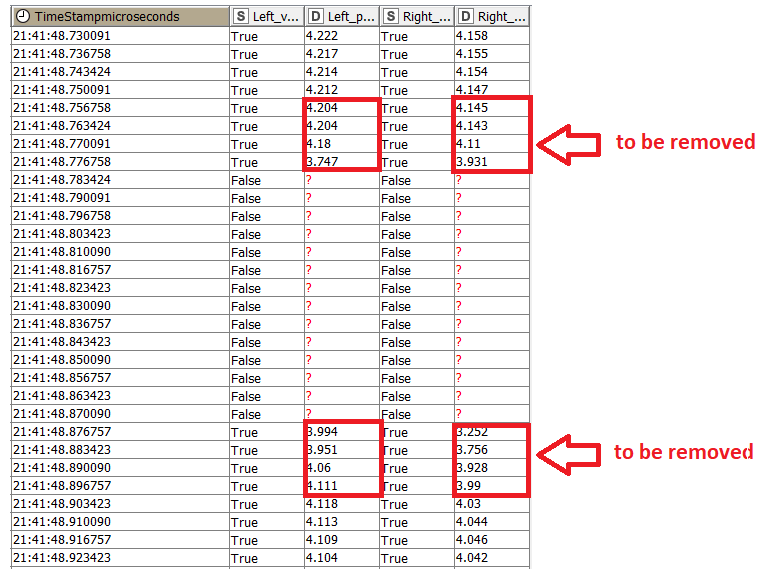 The dataset is huge, consisting of > 3mln rows. I'm trying to figure out what kind of combination of nodes can help me achieve this.
Context of the problem: The removal of data would help to get rid of the noise in the data. As I observe, there are sudden drops in values around missing value rows, so these need to be removed. Later, I will do a linear interpolation.
Thank you!
Odko