Hi there,
I need help with how to extract a string from another string with very specific situations. I have tried using Cell Splitter, Regex Split, String Manipulation but can't get the results I need.
Here is the table which has different label naming conventions because people aren't consistent: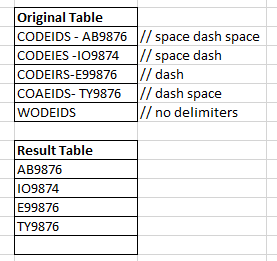 Sample.xlsx (9.7 KB)
If anyone can please help, I would greatly appreciate it.