Hello knimers,
I need a formula that is comparing the column "Assignee" and "Inventor".
If Assignee equals to Inventor nothing should happen. Row0 and Row1 should not be adjusted.
If Assignee is not equal to Inventor like in Row2 and Row3 the certain string value in the column "Assignee" → AUDI should be deleted and replaced by an empty string " ".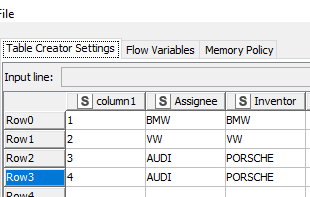 Thanks for your help!
BR
Bastian