Hi,
I am trying to write the out come of the knime analysis to one of our third party software via rest API. As per the API documentation( of third party software), i need to get authentication token from it in order to write. ( attached Doc.jpg)
I am using get node in knime to get the authentication token from my software(Access token.jpg) . Now i need to pass this authentication token as header of every subsequent request in knime as bearer Authorization, but i can not see any such header available in get node of knime ( Knime window.jpg).
I have tried using postman and it seems to have a category of bearer authorization as header and i can read the data from my application easily. But with knime i am not able to read or write and i get an error unauthorized and the obvious reason for that is not passing the authorization token as header.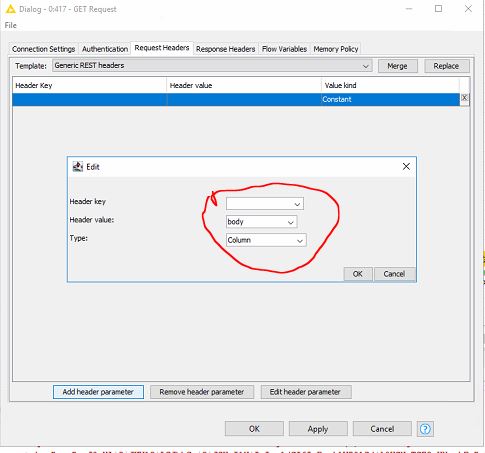 Will appreciate any help in this regard.
BR
Amir Aslam