Hello, good morning, I have the following problem:
I present access and connection to oracle sql, where I execute a query which applies a date filter, indicating that all records must be greater than 05-15-1987.
It is stated that:
I apply a transformation to the PER_FECNAC field to a CAST date type (PER_FECNAC AS DATE) > '05-15-1987'.
Evidence is attached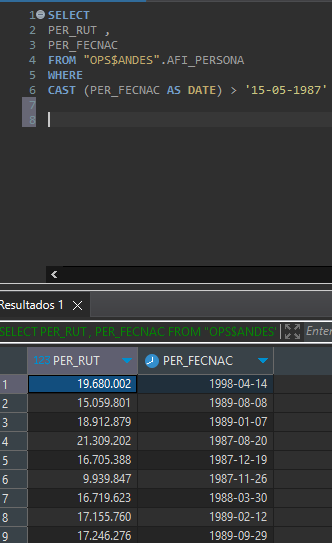 When I pass the same statement (query) to knime, it returns an error.
Evidence is attached.

My question, why from sql oracle I can execute the statement correctly and in knime I get an error? What am I doing wrong?