Hello
How to perform a Scatter plot with sample names on the plot?
Malik
Hi @malik ,
I am almost sure this is not possible using the usual Scatter Plot node we provide in Views -> JavaScript.
A bit more is possible when you use the Scatter Plot (Plotly) which then shows you additional information about a sample when you go over it with the mouse: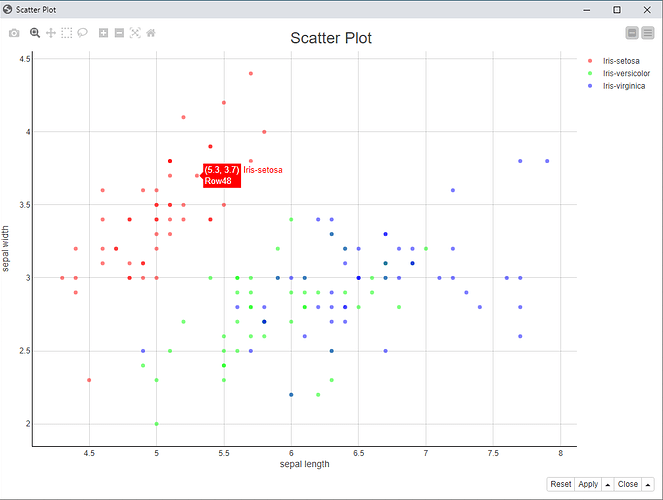 Best,
Martyna
This topic was automatically closed 182 days after the last reply. New replies are no longer allowed.