Hi,
for wide tables with a lot of columns the table view/editor creates a scrollbar at the bottom of the table.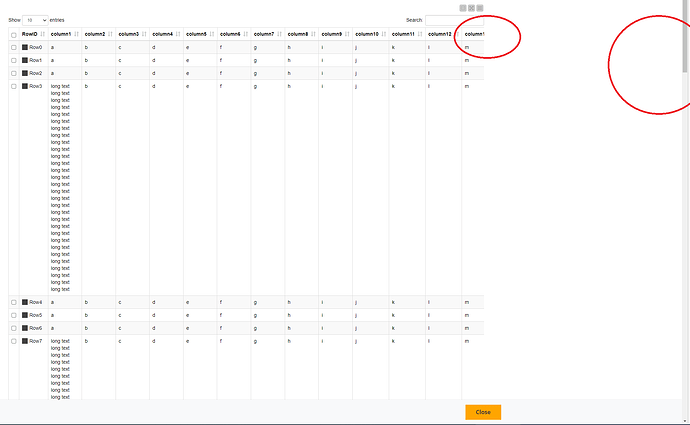 If the table is also long due to having a lot of rows or high rows with long texts in the cells, the scrollbar cannot be seen by the user right away. The user would need to scroll down until the bottom of the table and thus the scrollbar is reached, scroll sideways and back up again.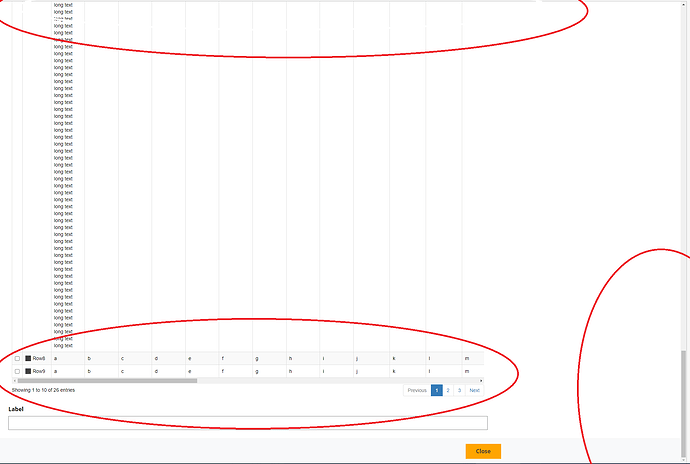 This is really annoying, since the user cannot see the column names anymore, when scrolling so far.
One solution would be if the table generally has no scrollbar and the scrollbar of the page itself can be used. The page scrollbar is visible all the time.
Is there any way to do this?
An alternative solution might be not to display long texts in the affected cells and only show that text when the user hovers the mouse over those cells.
btw: limiting the number of displayed rows is no option due to cells with a lot of text.
Thanks