Hi,
Maybe I recall that wrong but wasn't it possible to "Select Scope" for If / End-If nodes before? If I however recall that correctly, it seems that option, which is essential to verify the loop is correctly wired, has gone missing.
Select Scope for Loops

Select Scope for If / End If Nodes missing?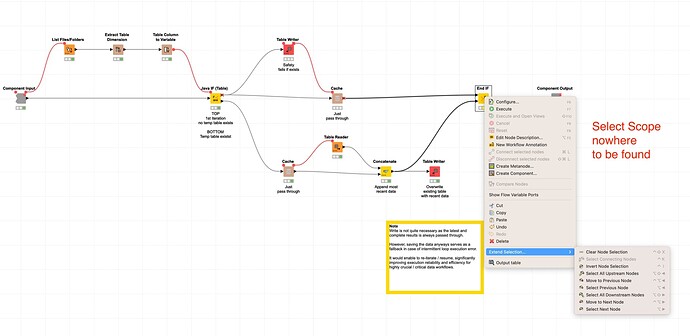 Best
Mike