Hi everybody,
I am faced with an odd bug from send email node!!!
I was working with it and everything looked okay but after resetting the node it is getting this error!
then I restarted the knime and re-ran the workflow in the new situation the node before execution gets this error:
ERROR Send Email 3:211:1264 Attempt to overwrite the password with config key 'smtpPasswordWeaklyEncrypted' failed. It's not possible to overwrite passwords with flow variables.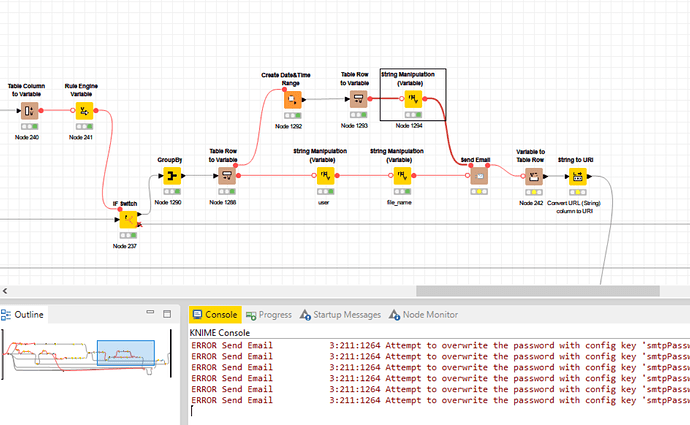 Any suggestions would be constructive.
Thanks