Good Day Knimers

Is it possible to send server mountpoint name as a column ? (as meta info)
Thanks,
Karlygash

Hi @Karlygash ,
Can you help us to understand what you are attempting to do with the server mountpoint name, this may help us find a way to do this or provide you with a better solution than using the server mountpoint name.
Thanks,
Zack
Hi,
Thanks for your response!
We need mountpoint name because of this issue: Selected mounpoint is not valid - #3 by Karlygash
We found that when we choose relative to-current mountpoint, the reader works. So that's why we would like to see somehow the correct mountpoint name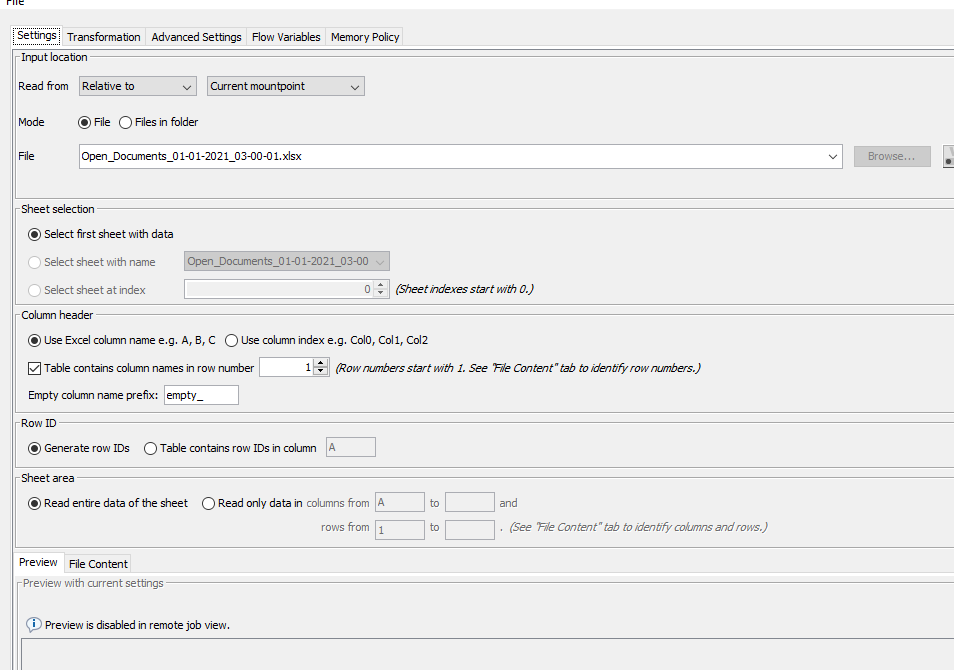 Hi @Karlygash ,
Can you email us at support@knime.com so we can schedule a call with you to help resolve this issue?
Please reference this forum post in your email so we can identify it quickly and get the call set up.
Thanks,
Zack
This topic was automatically closed 182 days after the last reply. New replies are no longer allowed.