Hi Team,
I am using databricks file system node to read the file from DBFS location, I had set up the authentication method as Token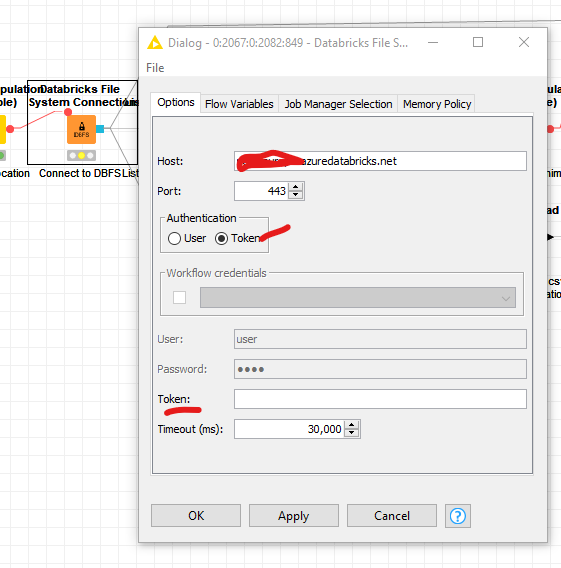 Instead of hardcoding the token value, I would like to setup the token value through flowVaribales.
And setted up xtoken value with flow variable of token. When i click on "OK" button, I get a Prompt of Missing "Token".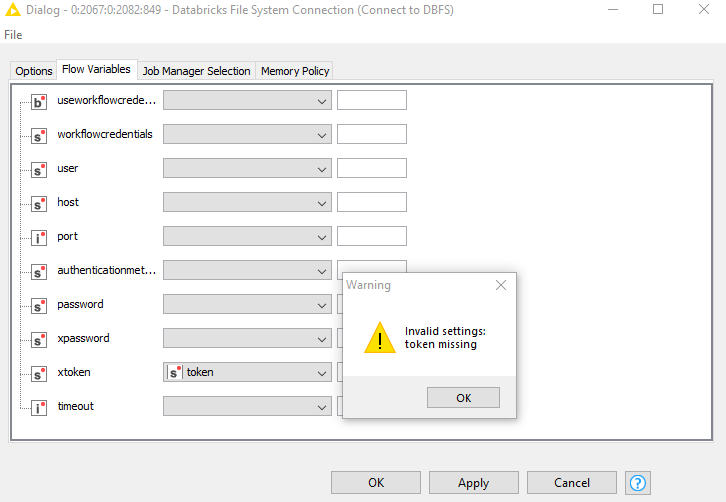 Can someone please suggest me on how to pass the token of databricks as FlowVariable?