Hey Community,
I have a flow variable related problem with Date&Time Input Nodes for a GUI interface. What I want to do is have an End Date that is set on the current date as standard and a Start date that should be 1 week before the end date in order to define a time span for users. Of course they can overwrite the time as they please but I want it to show the standard dates in the GUI when first started.
The problem is that although I have a flow variable with a start date that is always 1 week before the end date running in one of my Date&Time input Nodes, the GUI instantly overwrite the flow variable date with a default date selected in the Node Configuration when executed. And since I can't delete the field for Default value in the Node config It always overwrite my flow variable.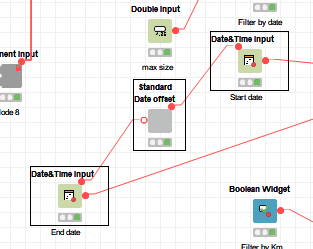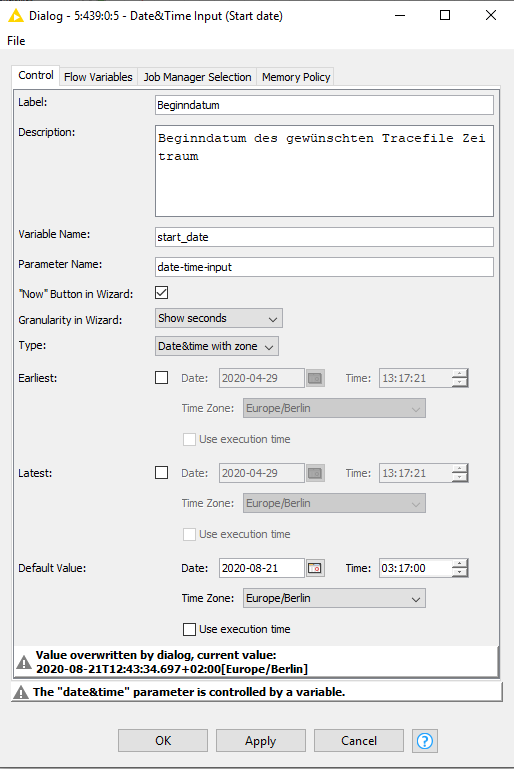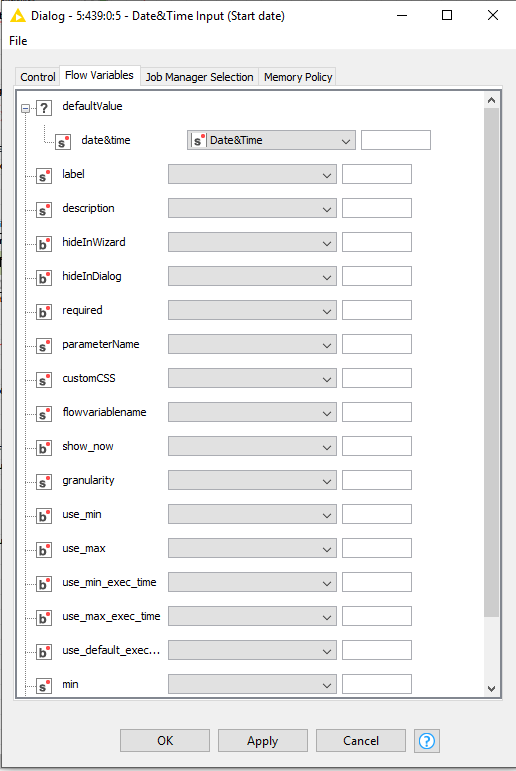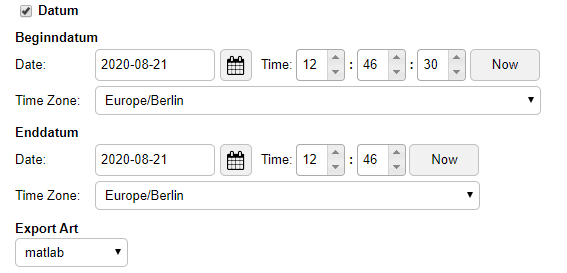 Thanks in advance for the help.
Greetings.
El_Capit4n