My workflow creates several files.
These files are required to be sent into respective FTP folders.
Each ftp folder has its own userid and password but all are on the same host.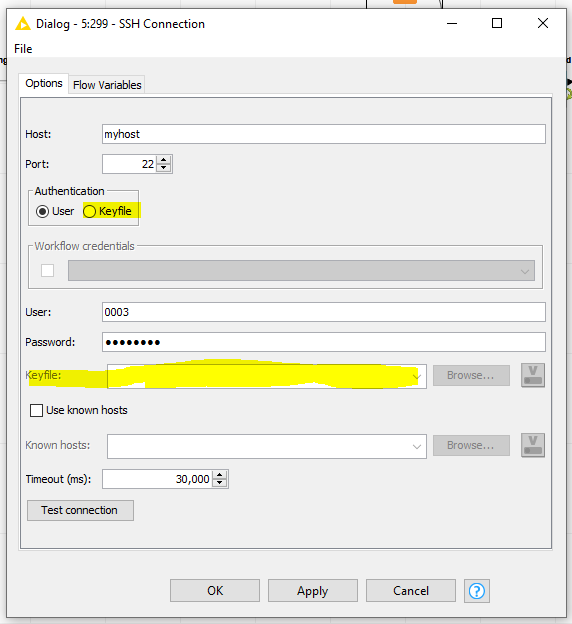 I wish to softcode the userid and password.
If I softcode userid password, the workflow wont get too complex.
If I hardcode the userid password, I will have to build 10 nodes corresponding to the 10 ftp folders I need.
If there is a way to use the key file? Will that do it?
Has anyone done something similar?
Does anyone have a sample of a Authentication Keyfile?
Help!