Hello, everyone!
I've just started usin Knime, and I would apreciate if you could help me.
I have a data base with historical sales and I need to generate sales forecasts for the next 3 months using SARIMA model. But I need to do this for all the combinations of ChanelXFamily I have. My data base is a table like the image below: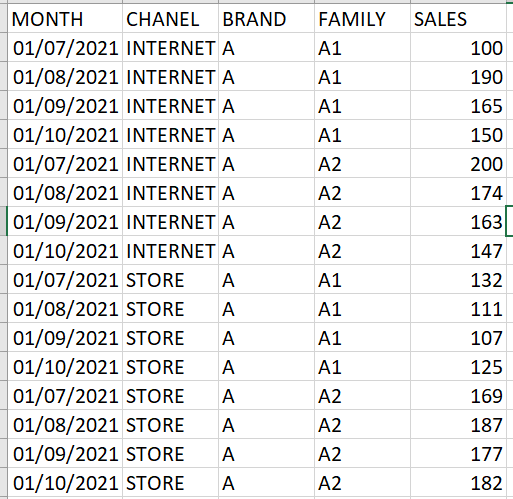 For the output I am expecting something like this: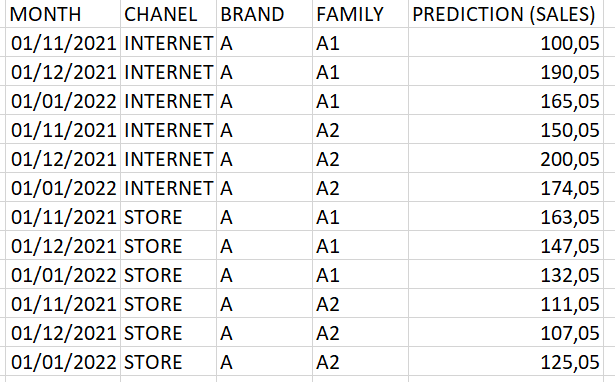 I was able to generate a forecast filtering manually one combination of chanelXfamily, but since I have more than 100 combinations it won't be viable to do one by one.
How can I do this automatically?
Hope you can help me.
Thanks!