Hi everyone,
I have a business problem to solve with cumulative sums. I isolated the problem into below workflow:
When aggregating to cumulative sums for each project in the loop, the values are repeated after the last cumulation, if there are further months on this project. I understand that this is mathematically correct, but my problem is that I need to stop the cumulation after the last value and show it as "Null"/"?". See values highlighted in blue below. All those values should be question marks, I guess, so that when I export to excel the cell is empty.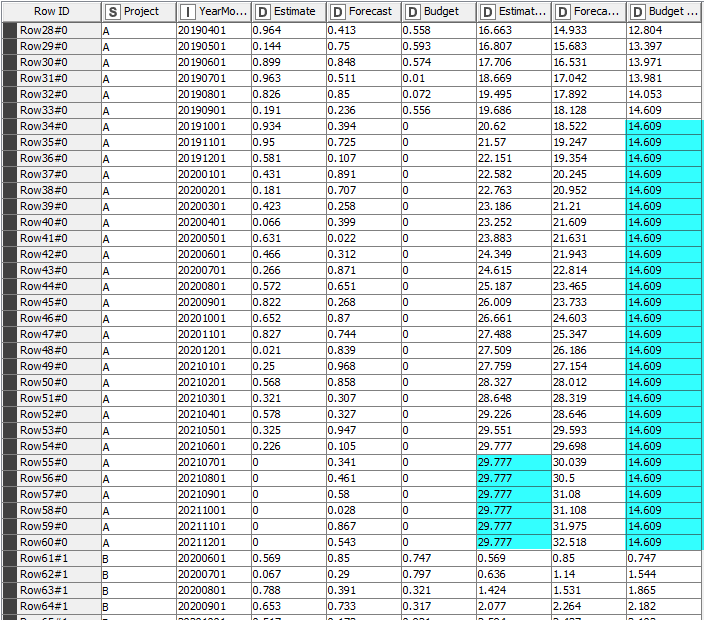 Does anyone have an idea how to accomplish this?
EDIT: Workflow attachedmax cumulative.knwf (22.6 KB)
Let me know if you have questions.
Thanks!
Tobias