Hi,
Here is a sample of my data set. I have column "Date" that is formatted as a String that I need converted to a date.


On the String Date&Time node I have it configured as follows:

Yet it results in an error:

I have the String Date&Time (Legacy) node configured the same way: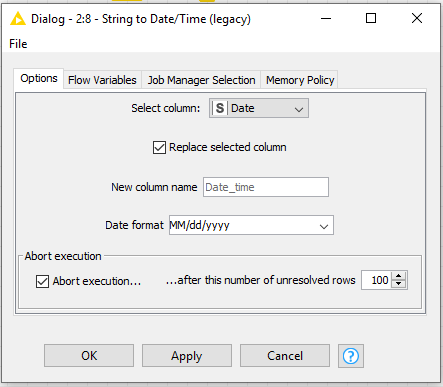 And it results in the node being completed:

Am I missing something as to why the current String to Date & Time node is not completing?
Thanks for your help