Hi all,
I have a problem. I have a dataset with one column date, but unfortunately this is a string. I wanted to use the node string to date, but it fails, with the following error: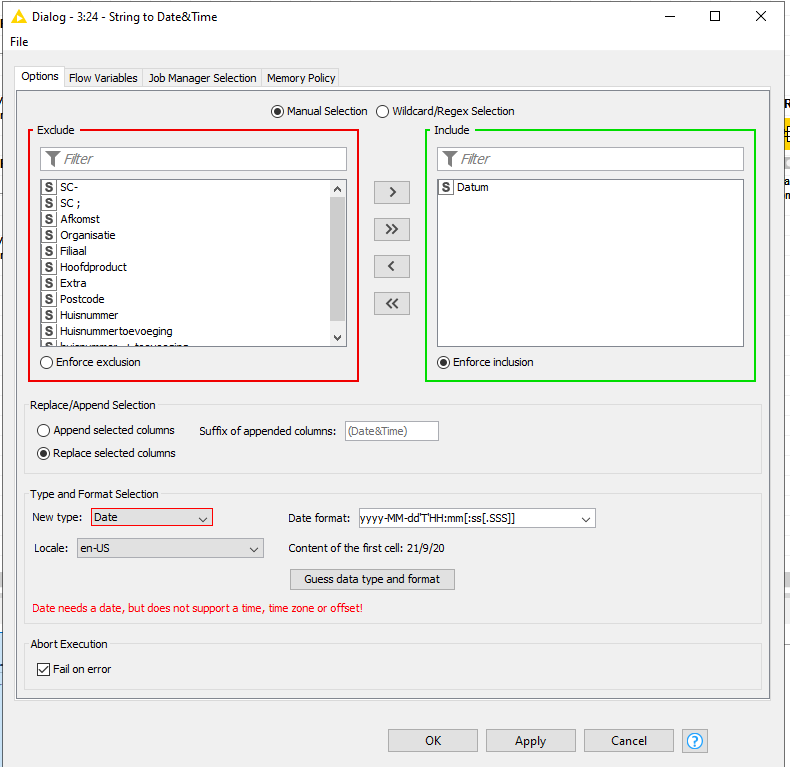 the string/date in my dataset is like this 21/09/20 and Knime doesn't recognize it.
What can I do to solve this?