After Tika Parser and some other nodes in the component, String to Document failed with the message:
ERROR Strings To Document 3:79 Could not store document in cell: C:\Users\Igor\Downloads\Cognitive_Psychology_and_Cognitive_Neuroscience.pdf
ERROR Strings To Document 3:79 Execute failed: Cell at index 0 is null!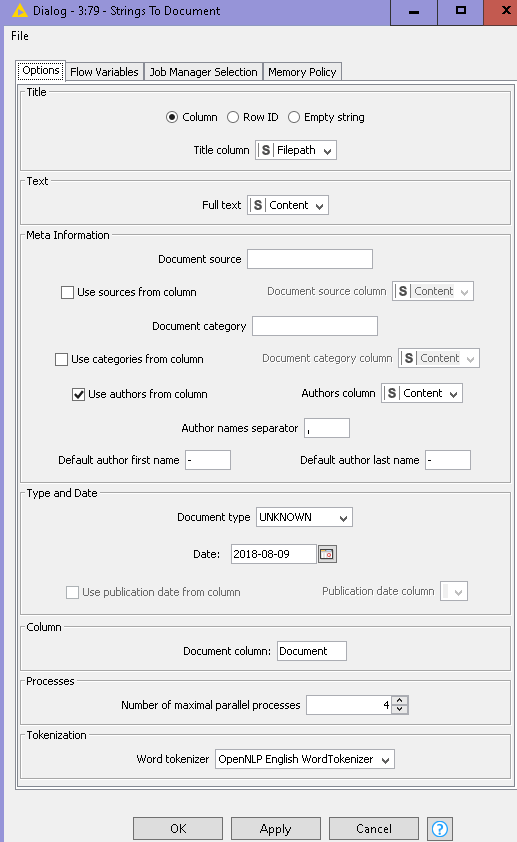 Do not know how to load a pdf by itself, you can check why it failing the node.
P.S. Just uncheck Author as recommended in String to Document crashes - #3 by acommons
and it works.