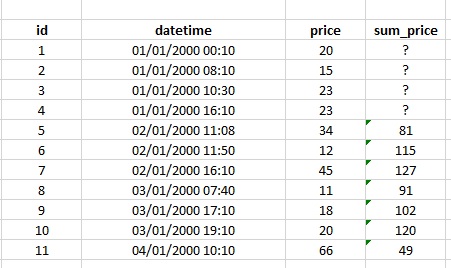 I am new to knime,
help please, which nodes can I use to solve the problem of the previous image.
the column id, datetime, price are input values, sum_price is output data.
I must add the prices of a previous day of each row and assign in the new column (sum_price). "?" is assigned because the date 01/01/2000 has no previous day.