Dear KNIME Community,
I saw there are few topics on this issue, but I don't understand yet if there is a solution for my specific problem.
I'm trying to write on a DB table the end date and other info about the workflow, but there are a lot of different cases (different workflows) to which I would like to apply the components (this is just an example):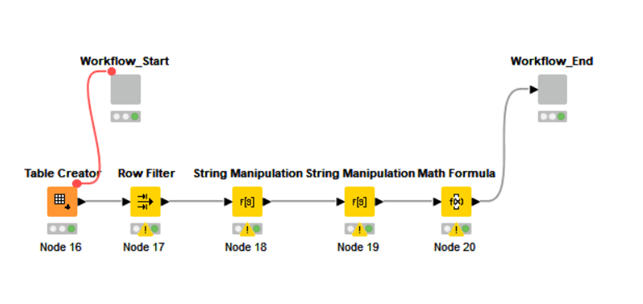 The goal would be to trigger the workflow end component from the last node of the workflow, even if that or a previous node fail.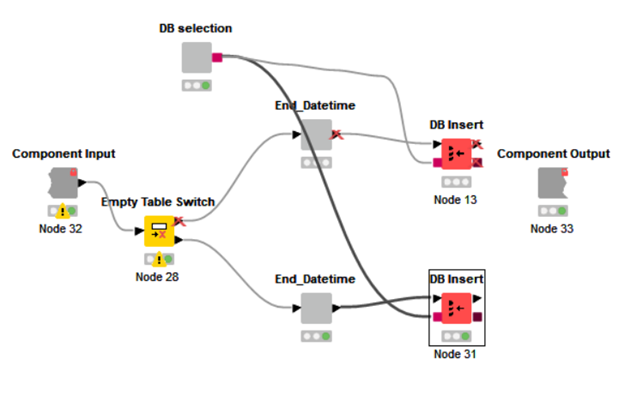 I am able to do so in case of an empty table, but what if a node fails ? How to trigger the Workflow_End component (which should write on the DB what time the node executed or failed) ?
Unfortunately, there are sensible data and so I cannot share the workflow, but if necessary I can modify it with an example.
Many thanks !