Greetings,
I have two tables. 1 database that I've narrowed down to 304000 unique rows of information. I only need to pull a column from another table based on those 304000 unique rows and append that data to those 304000 unique rows.
I've tried utilizing Table Row to Variable and I cannot quite seem to make it work correctly because when I query the database I get tens of millions and millions of records so it's not only pulling data the 304000 records.
Attached is a screenshot of my workflow.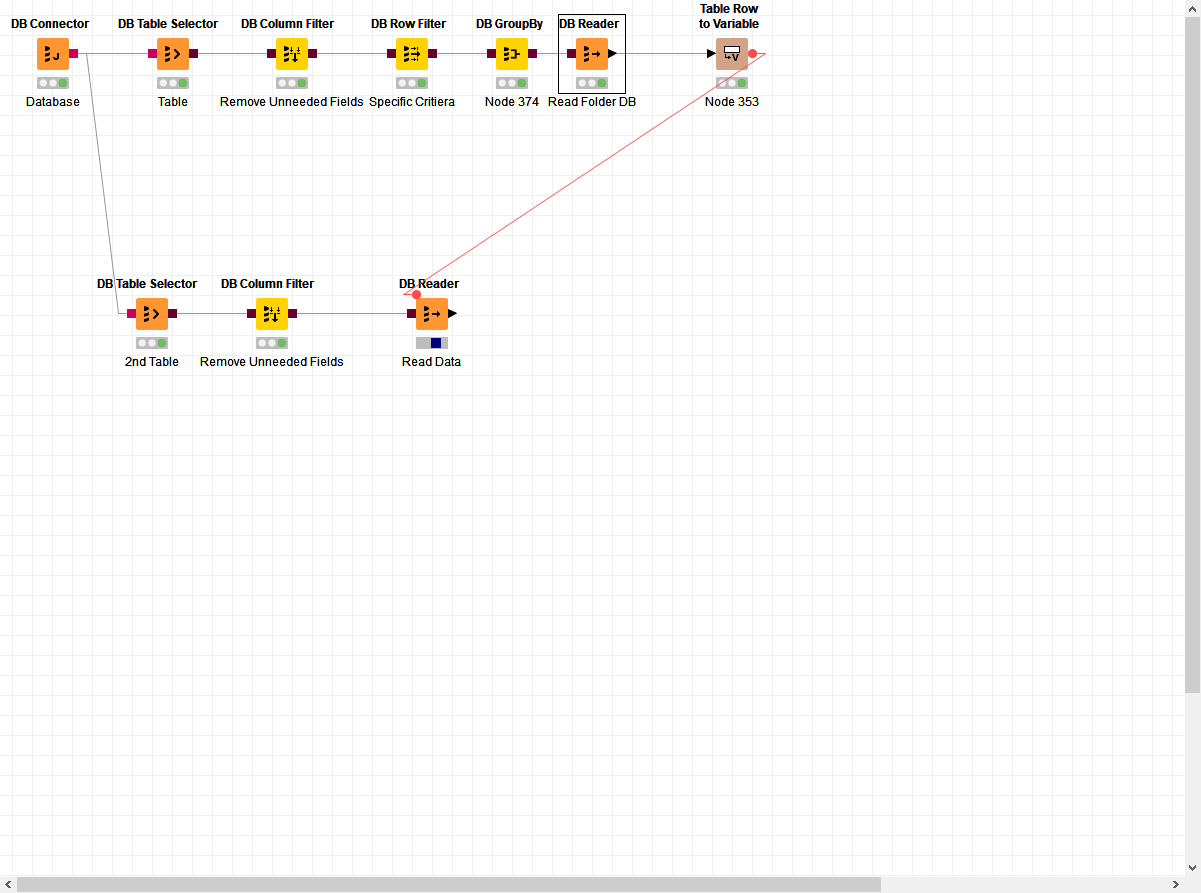 The workflow screenshot only focuses on extracting the data out of the 2nd table.
Any help would be appreciated.
Thanks.
Signed,
John