Hi there,
I've been trying to use KNIME's text processing features for analysing log files. I've read through some posts like here or the technical report on text processing from 2015 but can't figure out why my TF node produces unexpected numbers…
In the most basic approach I am looking only at the message type (each row/message in the log comes with a message type which can take one out of 5 values like e.g. INFO or WARNING).
I've used a window loop to slice the log into 100s windows and the results is a table with one row per window. It has two columns, the window number and a string column containing all the types observed in that window separated by space: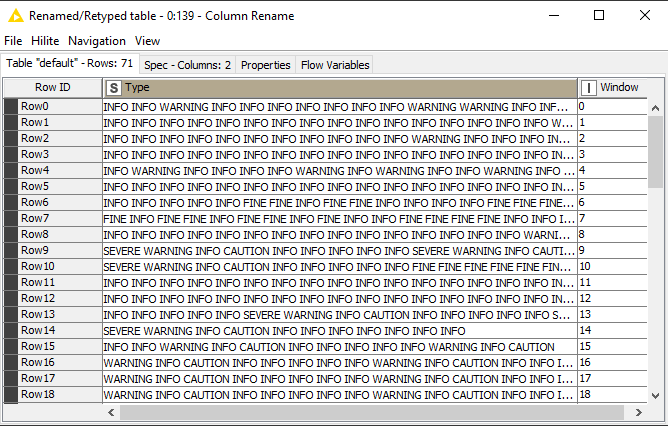 Then I'm using the Strings to Document node (see below), followed by a RowID node (to make the Window column the new RowID column) and the BoW node (on the Document column):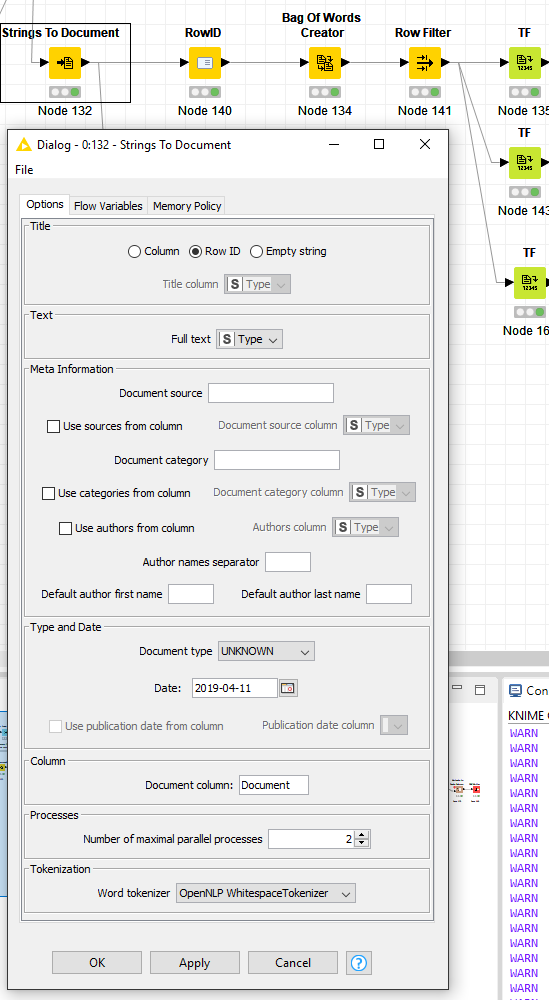 Because the BoW node produces a term carrying the document name for each message, I'm using a Row Filter to remove all these rows before applying a TF node: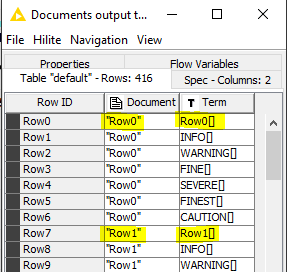 And now comes the funny result, for example document "Row9" contains 13 terms in total: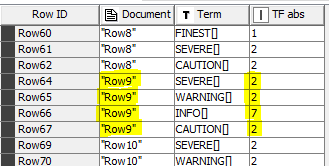 In my mind this should give me e.g. a relative term frequency for "SEVERE" of 2/13=0.1538. However, I'm getting 0.143, which is 2/14:

Is it possible that for some reason the term "Row9", which I believe I had filtered out, is still considered for some reason? And if yes, how to avoid it being considered, or even better, not being generated as a term in the first place when running the BoW node?
Thanks a lot in advance!
Mark