Hi fellow KNIMErs,
I would like to change the transparency setting of the lines in a parallel coordinates plot using the color manage node.
However, the transparency value is reset to 0 after re-opening the color manager node.
Why is this happening? It is reproducable with the latest KNIME release (4.5.1), see attached workflow.
PCP_Test.knwf (9.9 KB)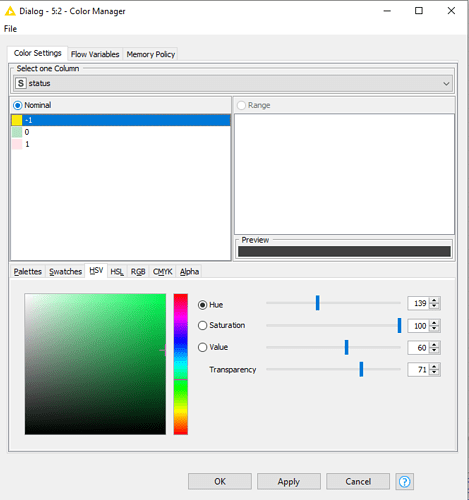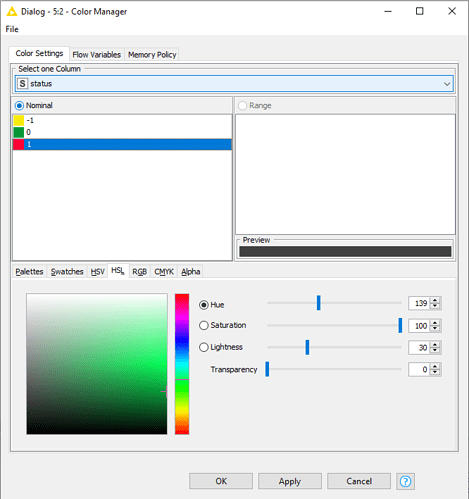 Another question is: How can I change the axis ticks in the parallel coordinates plot? I haven't found any setting for this, but when plotting lots of data points the axis gets unreadable.