Dear KNIME community,
I'm currently struggling to prepare a dataset for visualization in Power BI. The dataset contains a negligible first row (1) and a double header (row 2 & 3). I'm trying to transform the data so that later I can create a line chart in Power BI that shows the development for all companies for all KPIs (column A) over time. The data currently looks like that:
I was trying to transpose the data like this, but couldn't make it work: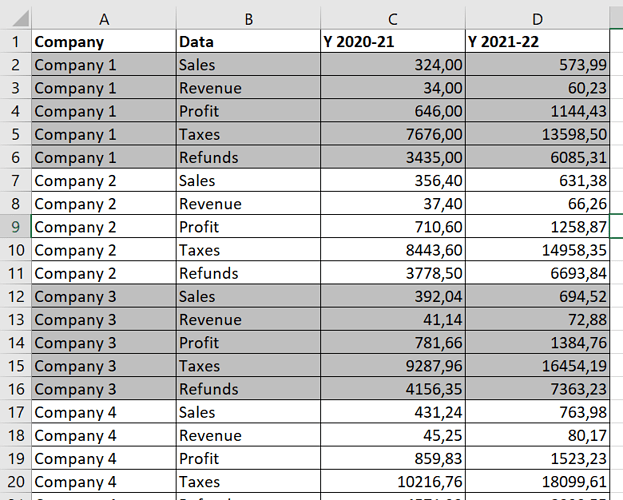 Does anyone have an idea on how to approach this task?
Best,
Henan
Example.xlsx (13.0 KB)