Dear Community,
i am having a case where data is provided redundantly in 2 columns, or normally in single column. The 2 cases happen let's say randomly, so i am willing to implement a solution which tries merging the 2 columns, and if this is not possible, then continue with single column.
I figured this trivial solution: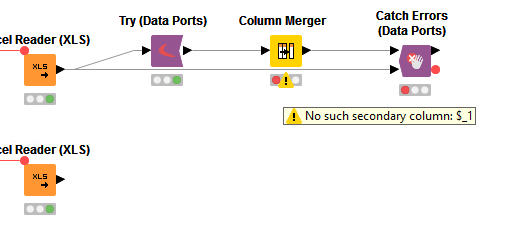 However, the catch does not take its lower branch, even though there is error in upper branch (obviously merging cannot happen if one column is missing).
Did i discover a bug with Catch node, or this is expected?
Can you help sharing if there is any best practice to solve similar case?
Thank you,
Csaba