I have a workflow which is meant to search for Twitter users and retrieve their timeline: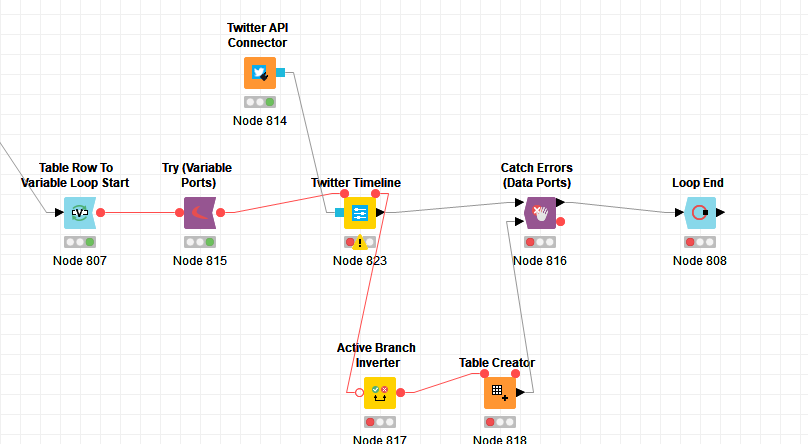 When I try to link the
user
parameter on the twitter Timeline node to the flow variable, it will not let me do so unless I set a user name: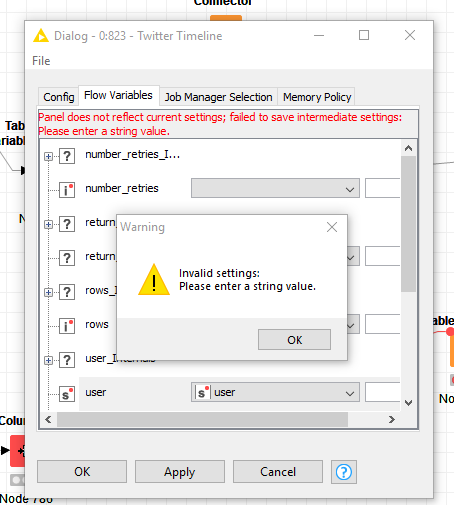 As you can see here the user field is erroring red.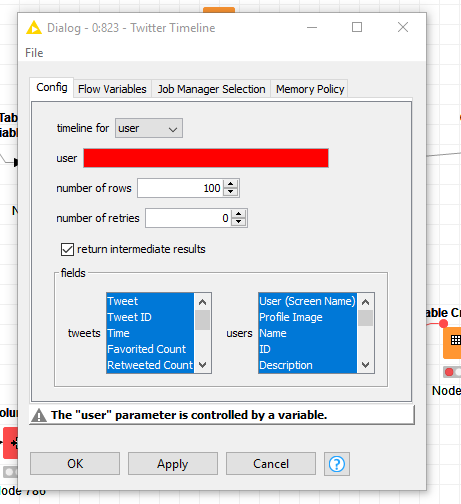 When I use my own username, the loop works but it just returns my own timeline over and over again.
I don't think I'm doing anything wrong here, but if I am please point out how. If not, then please fix it!