Hello,
We restart production server every saturday at 4 am,
but last week, after restarting production server, workflows are unable to connect to Knime server service , the following error occurred: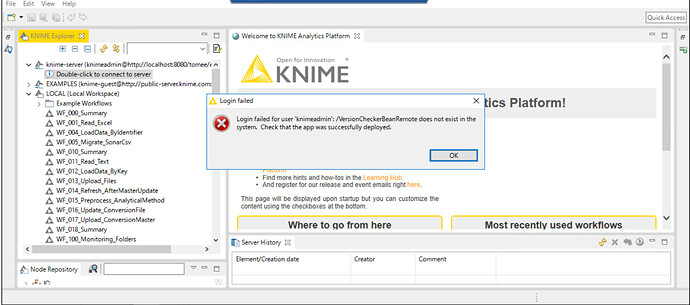 I checked log file and found network error occurred after restarting at 4:05:27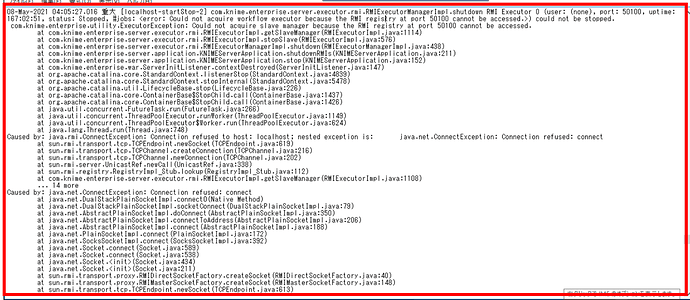 /workflows/.metainfo/repositoryVersion is updated automatically at 4:05:36 and seems repositoryVersion's update failed(repositoryVersion becomes an empty file)

after I changed repositoryVersion file from empty to knime version, Knime server worked well. I think the network error cause repositoryVersion update failed.
My question is :
To prevent recurrence, How to avoid the repositoryVersion file being updated automatically?
KNIME Sever : 4.82
KNIME ANALYTICS PLATFORM: 3.72
Thanks in advances.
Ryu