Hi @nidhichirania , I think you need to configure your Microsoft account to allow sign in from Knime. It's more of a configuration in Microsoft than in Knime.
Did you Enable flagging as it suggested?
I tried enabling flagging as well.
Using the Microsoft account sign in from last 1 year. There wasn't any problem until today. Doing the same thing today as well. Tried rebooting software and the pc as well.
Microsoft change their policies quite often, so whatever worked last year is not guaranteed to work today if some related policies changed.
Rebooting your software or PC won't change anything. It's a configuration in your Microsoft account. Essentially it's trying to protect you in case someone is trying to authenticate via a device or an app/software that is not of your doing. In this case, it is your doing, but you can let it authenticate by allowing sign in via Knime. You basically need to give permission from your account that allows Knime to sign in with your account.
Understood. Thanks for your response.
Trying signing in, but that also is not working:
Via browser
Via Knime by providing Id and password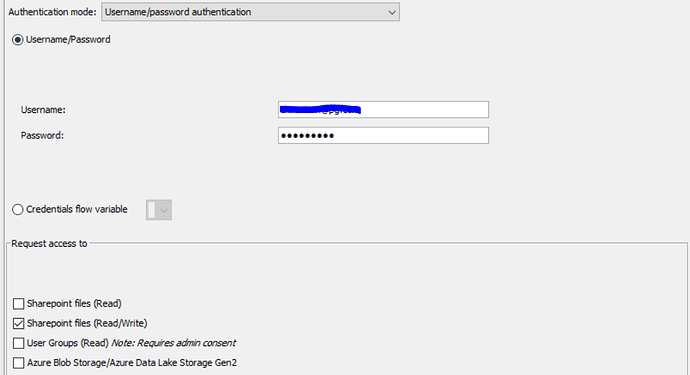 Knime log: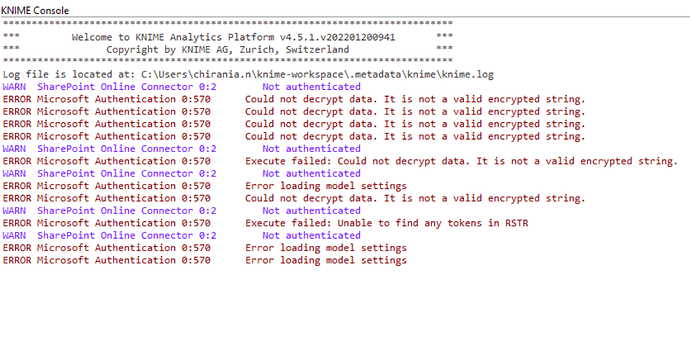 This is resolved! Thanks!
@nidhichirania
if you could kindly share your solution? This will help others as well in the future.
Thx and take care
It was my internal school wide problem which got escalated to the community and was resolved. I did not change anything.
As I said, the issue had nothing to do on Knime's side

Thanks for sharing @nidhichirania
This topic was automatically closed 90 days after the last reply. New replies are no longer allowed.