Dear Knimers,
suppose I have three tables:



and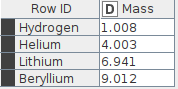 and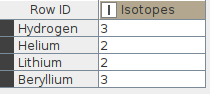 With the pre-knime 4.5 (or 4.4?) Joiner node I could combine the first two by using the RowIDs:


and then once again to add the third table to the combined table:

Exactly what I want. However, that old Joiner node is now deprecated. With the new Joiner node, I get this after the first join:


I don't see a way to join the third table without doing nasty string manipulations, or first moving the rowid to a string column, join on that, and then move the column back again to the rowid. Frustrating when this was never necessary before.

I strongly suggest adding an option "keep original row IDs (make unique if necessary)" or something like that.
Best,
Aswin