Hi,
I would like to create a workflow that connects to an SFTP, selects the latest file and uploads that file on the KNIME Server. I'm using the below workflow but the upload node fails with the error message 'Execute failed: Connection information must not be null' .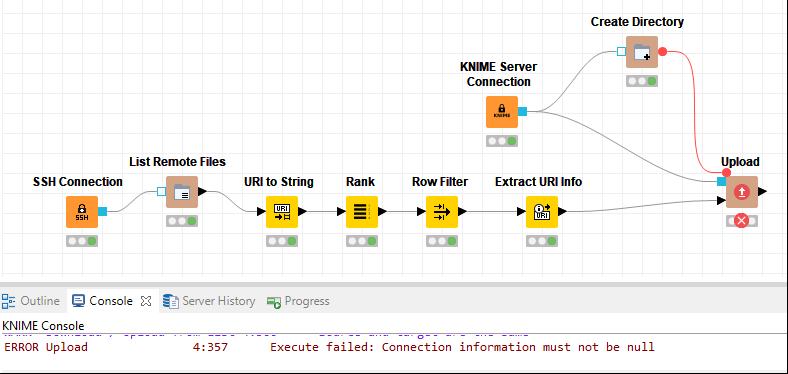 I would then want to publish this workflow on the KNIME Server in order to automate the process.
I'm not sure if I'm using the correct nodes here. Any help would be much appreciated.
Thanks
Kind regards,
Kon