Hello,
I have a simple task to do but I'm confused because I don't find how to do it.
I'm using few nodes to create a new file from 2 csv files, list from a S3 bucket.
And I want to create a new csv files (or overwrite it) on this bucket.
But I can't find how I can make it.
I've tried something like that, in order to add the URL path in the csv writer node, but I'm getting this error : ERROR CSV Writer 3:214 Execute failed: Error writing request body to server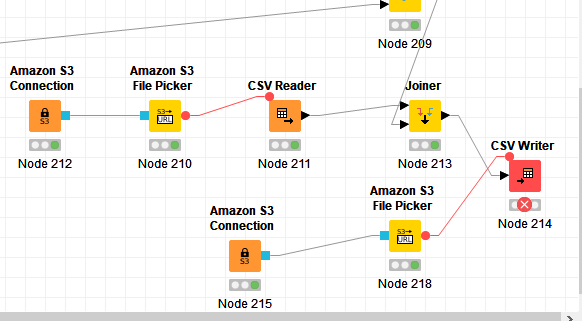 Do you know how I can do it ?
Thanks,
Mathieu.