So I'm freaking out. I have a flow that needs to join several CSV files but for some reason they won't work (not even when not using the path address). The console doesn't say anything.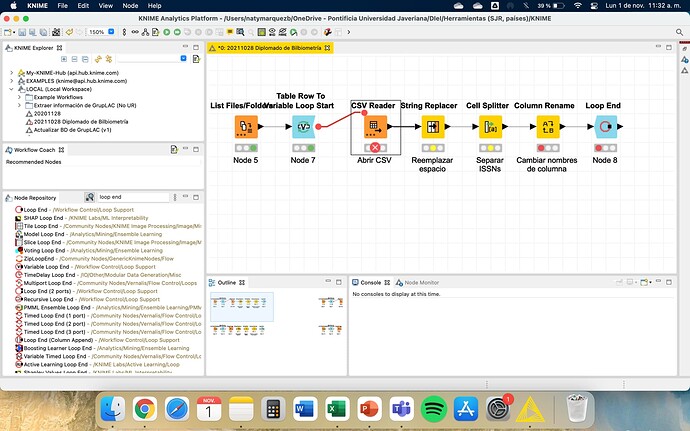 The same thing happens when I try to use XLS files. KNIME at least reads the files, but the finishing loop node fails.
Can anyone help me? Thank you!