Using node - Conda Environment Propagation, I am able to select conda environment and packages and the node is getting executed without any issue.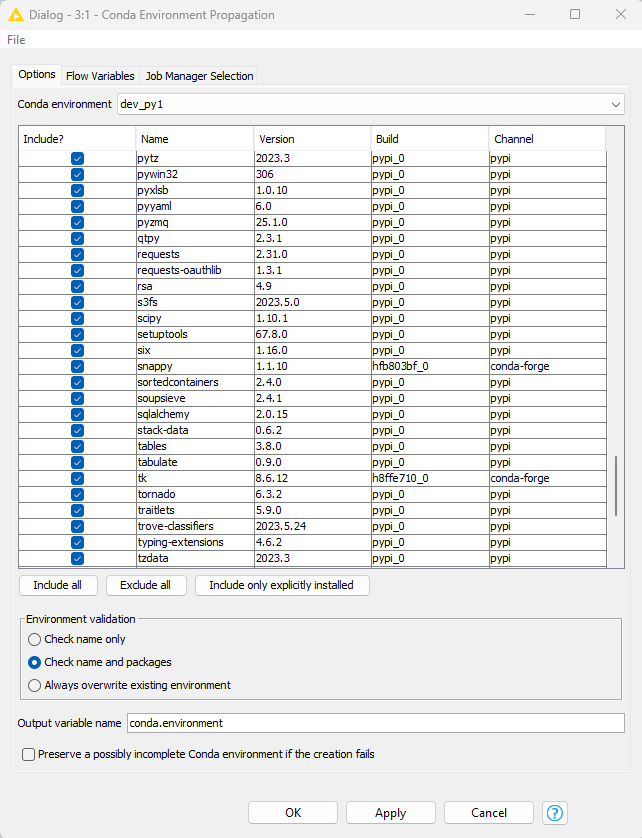 But even after connecting this node to the Python script node variable port, 'Use Conda Flow Variable' is disabled.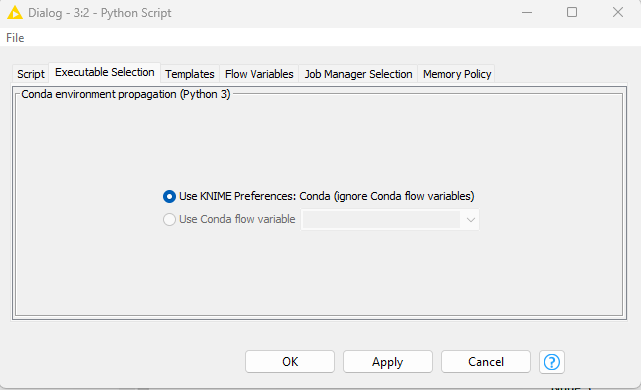 Also 'Flow Variables' section is not showing anything.

Can anyone please help me to find out what am I doing wrong??