Hi,
I need to run a couple of model submissions at the same time, they might be finished at a different time. Therefore, I used the Variable Condition Loop End to pull model status from the server, keeping refreshing it until all models are finished. When I ran this node, the first time it ran through but didnt keep looping, the light turns yellow.



If I click execute again, it always returns an error.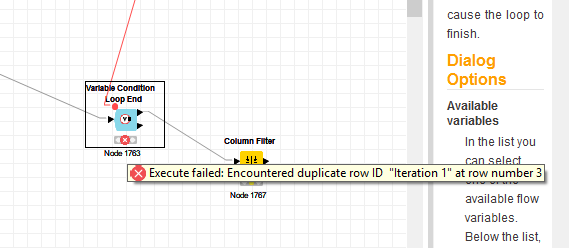 Does anyone know how to fix the Duplicated ID error in Variable Condition Loop End?
Thanks