Comparing the Knime Random Forest Learner and the H20 Random Forest Learner, the statistics are very similar (R2 0.863 vs 0.864, and RMSLE 0.063 vs 0.096); thus I would choose the Knime RFR due to lower RMSLE.
But the VARIABLE IMPORTANCE stats for the two Random Forest Regressions are nearly opposite in their ratings (please see attached below).

For the Knime RFR I used the expression I've seen in the forum for my calculations: ($#splits (level 0)$/$#candidates (level 0)$)+($#splits (level 1)$/$#candidates (level 1)$)+($#splits (level 2)$/$#candidates (level 2)$). H20 has a built in function.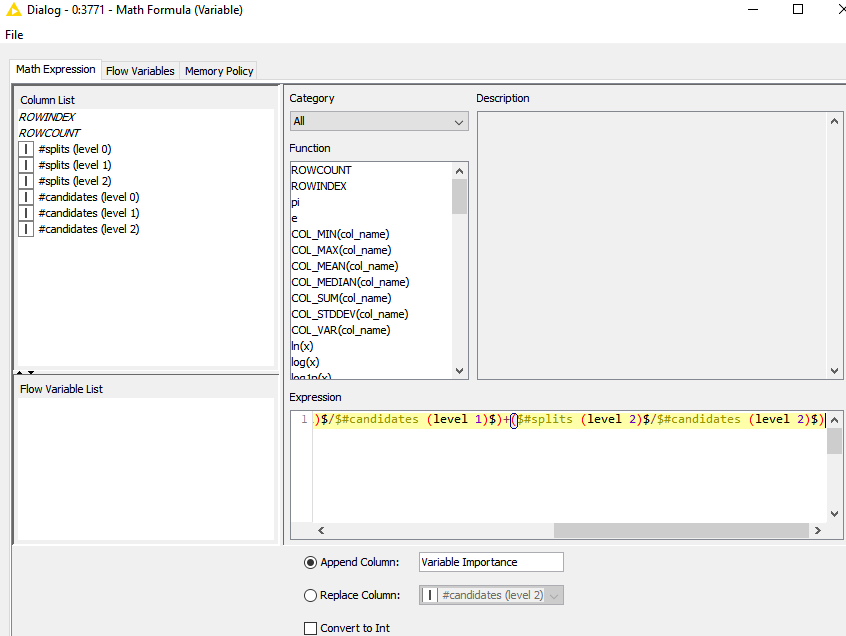 Both regressions have static random seeds set and used the exact same dependent and independent variables.
Any ideas how the Variable Importance weights are nearly reversed–or at least which result you would personally trust more?
Attached is the data set. Ignore variable "PSFAboveGrade" and do not include it. "ClosePrice" is the dependent and columns C through G are the independent.
temp.xlsx (81.9 KB)
thanks