Dear All,
First I'm a very beginner in knime.
I've those data (super simplified, obviously)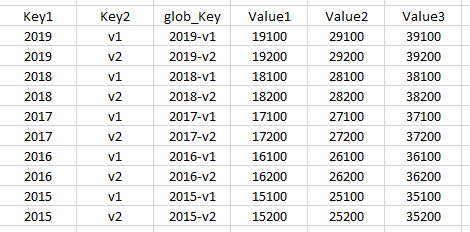 and basically I want to create a new column based on an other table, that countains all variable.
I've variables like

and a varible loop, and then 3 rule engines like this

with control of new column name from variable

The expected result may look like an unpivot, but it won't be the case in file project since rule engine may be a way more complicated (I've simplified for sharing).
my problem is:
the loop is creating new rows at each new loop instead of using the row in the starting table.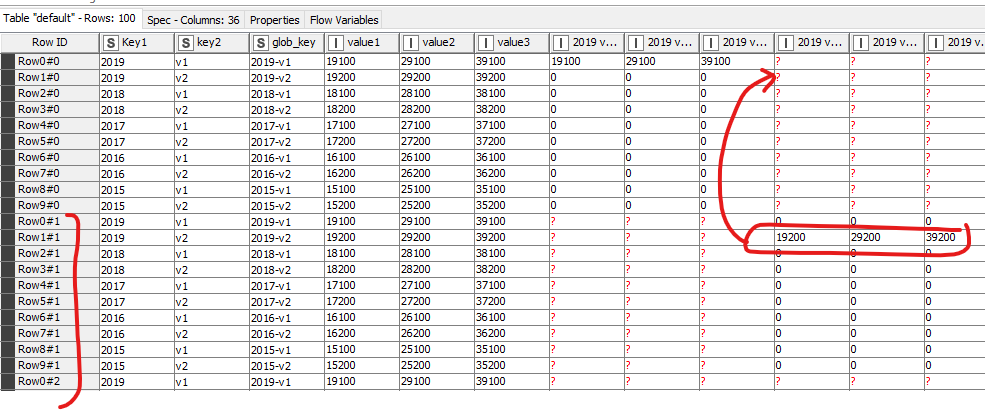 Can you have a look at it and tell me where is the error ? thank you.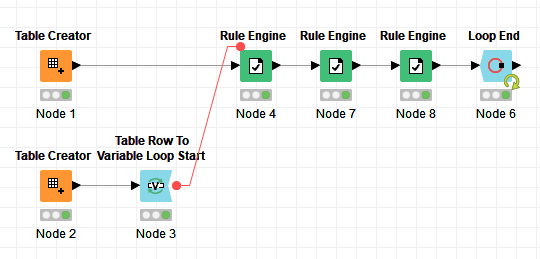 Test_Loop.knwf (15.8 KB)