Hello, I'm new in Knime and I need some help!
I have applied the Apriori algorithm with Item Set Finder (Borgelt) and I have the below results after the rank node: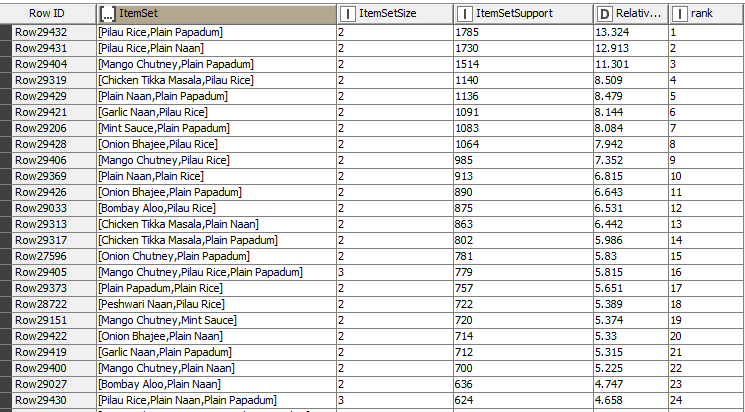 I would like to visualize the results
for itemSet per itemSetSupport or alternatively
for itemSet and ranking
Is there any idea which node would be more appropriate in this and how to use it?
Or in general any recommendation what kind of visualization is tend to be used for "item set finder" node?
Many thanks in advance.