Hello,
I have a table that looks like this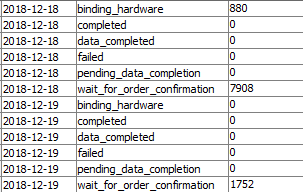 I want to Group the data so for each different date there are the different states with sum of counts.
So like this
date1 | state1 | sumofstate1countsfordate1
date1 | state2 | sumofstate2countsfordate1
date2 | state1 | sumofstate1countsfordate2
date2 | state2 | sumofstate2countsfordate2
How do I fix this? Would this be done with group by node, and how?
Greetings