Hi, there,
It seems there is a bug in wait node.
Here is my config node, I set 3 seconds: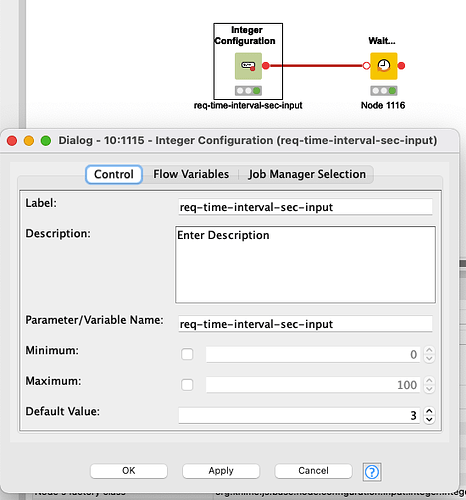 Here is the execution result, you can see red circle, the config of the node is not changed after execution.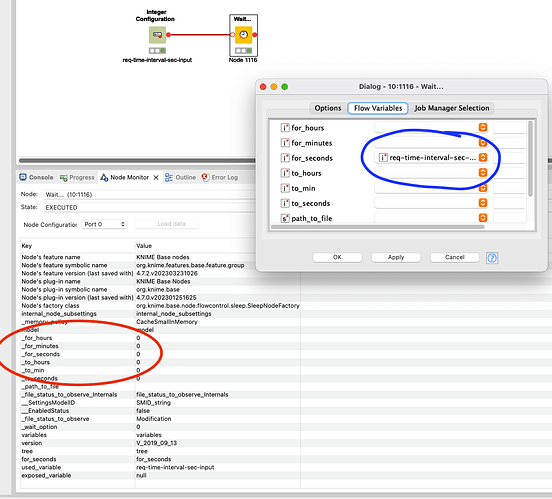 Here is the workflow:
wait_node_bug.knwf (9.1 KB)
Btw, could it possible to wait microseconds, or I have to use Java/Python nodes?
Thanks!