I love the curved connectors, but the curves get too curvy…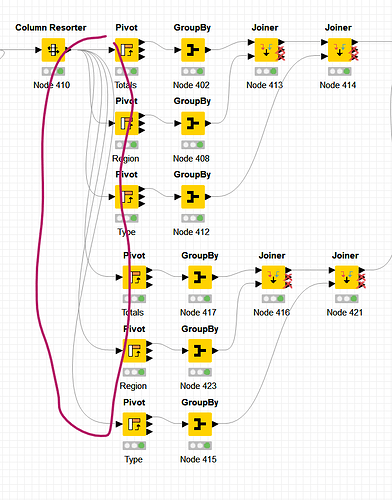 I would love to see these curves take 90-degree turns. Also, it would be awesome to have these be more represented like a data pipeline, where it would be a single pipeline with multiple branches.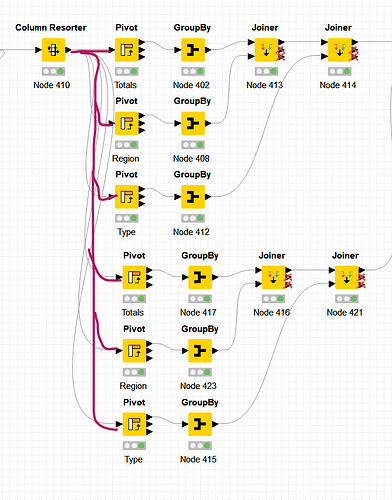 No, graphic design is not my strong suit.

Another great addition would the ability to double-click the outport to grab it, rather than having to click-and-drag. Sometimes my connections are really far away, and I have to drag nodes all over the place. I know, don't say Metanodes. I do Metanodes as one of the final steps in completing a section of analysis.
Last thing would be the ability to connect in-ports to out-ports.