Hi
I've encountered a reproducible problem when trying to run an old workflow in KNIME 3.7 on MS 10 Windows enterprise.
It will sometimes run successfully the 1st time, but not always; a change to a new input dataset will definitely cause it to freeze in mid-process see the image below -


it will show a ! triangle over the groupby node but hovering over that with the mouse pointer shows no further info. If I then try to open the error log window the graphics start freezing up in different ways (see 2nd image).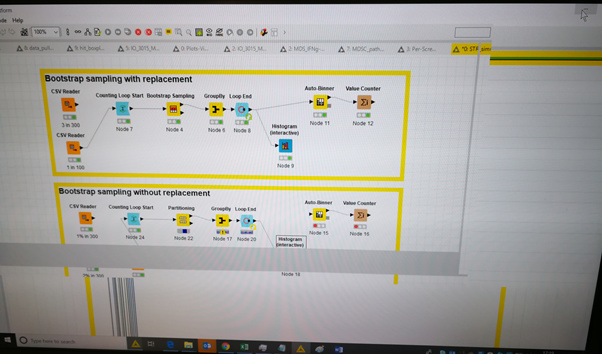 KNIME is completely unresponsive at this point, doesn't recover and requires a forced end task to close. Some others windows on the PC also start suffering graphics issues when this happens. I'm wondering if the graphics requirements have changed with 3.7? KNIME 3.6 was extremely stable / reliable on this same PC.
Here is the log file knime.zip (286.3 KB)
I'm wondering if this relates to the problem @MH has encountered KNIME 3.7 freezes
I'd be grateful for any ideas on how to overcome this, otherwise I'll be reverting to 3.6.
Thanks
John