KNIME,
I downloaded KNIME 4.0.2 on a new computer and went to open an old workflow and it said I was missing extensions. I told KNIME to search and install the required extensions but it just freezes on my computer. Any idea on what is up?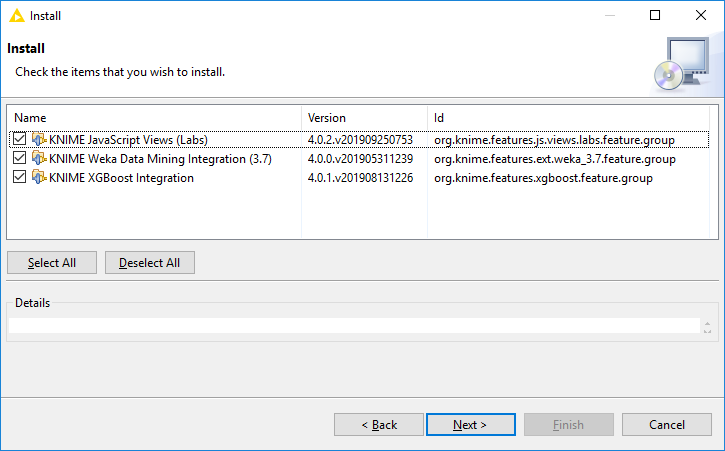 Clicking the "Next" button doesn't do anything, the dialog box just stays there.
If I manually try to install KNIME says they are already installed.