Hi,
I've set up a wrapped metanode for image processing / cell segmentation. The intention is to test multiple parameters and have the effect directly visualized. So I used various quickforms and also nested wrapped metanodes in order to bundle functionality a bit and come up with a useful view.
However, the 'Image Output' view is not updated in the metanode view when I change parameters and hit 'Apply' as I would expect. The nodes are re-executed, the quickform node itself updates, but the image displayed in the view does not reload to the current one. Closing and reopening the metanode loads the correct image, but that's not the intended solution.
Has anybody an idea how I could get the view to update?
Best Manuel
EDIT: I replaced individual images with a zip archive due to naming problems after download.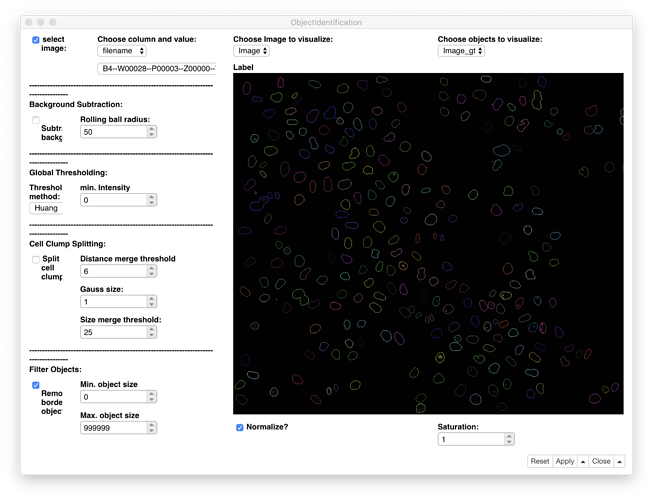 ImageSegmentationTool_Demo.knwf
DemoImages.zip
(2.7 MB)