Hello guys,
A question, I have this workflow: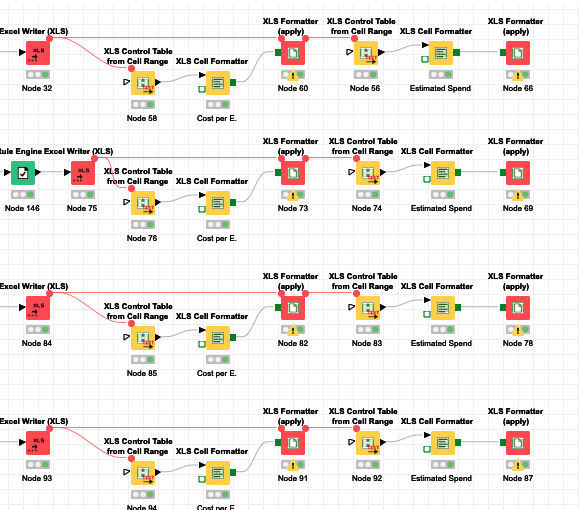 At the end of the flow, as you can see I have 4 different files, but I need just one result to upload or write like XLS. file in one output folder.
There's any way to do that? or what can be another option?
Thanks in advance and have a good day!